Chris & Lorna
Date:
Tuesday, 8 September 2020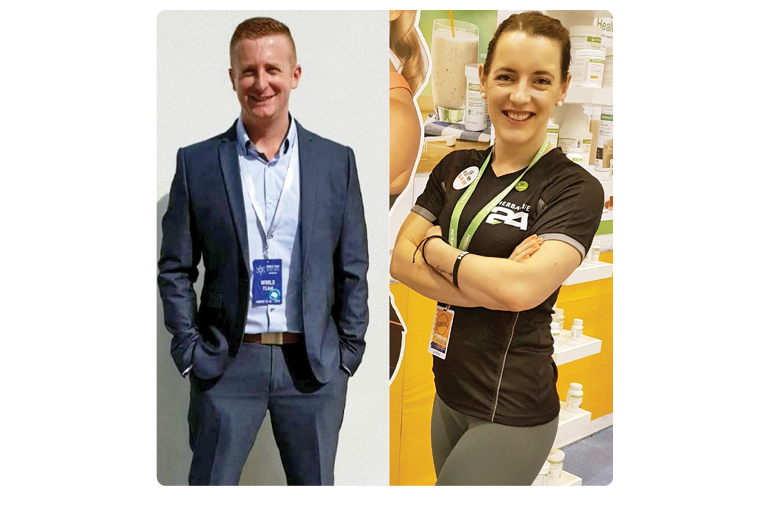 Working within the hospitality industry we had our own traditional business. We worked long, unsociable hours including late nights and weekends. When we had our first baby 5 years ago we realised the business was starting to take a strain on our health and time as a family. This increased as we welcomed baby number 2 in January 2017. With 2 kids and a full-time business, energy was lacking and time for us as a family became pretty non-existent.
We came across Herbalife Nutrition through a friend and started on the Ultimate Program.
We have been in traditional business for 10 years and have never experienced a company that gives as much as Herbalife Nutrition does. Outstanding trainings, events all year round and a support system for us to tap into whenever we need it, not to mention a community all looking for progression.
Fast forward 2 years, we are now free from our traditional business. I (Lorna) work out of our Nutrition Club in Regional Victoria, building healthy communities and empowering people to be their best & whilst Chris supports the mission, he continues to follow his passion in hospitality fuelled by Herbalife Nutrition. The income created from our Herbalife Nutrition Business per month currently is around the $2000 per month mark. A reflection on the lives changed, which is what we love about this opportunity. As our business grows we will be looking to open our next Nutrition Club by the end of the year and looking to expand business into Scotland where we are originally from.
It is important to note this is just one person's story andthese results are not typical. Individual results will vary. For average financial performance data, see the Statement of Average Gross Compensation for Australia and the Statement of Average Gross Compensation for New Zealand.
It is also important to note that these products are not intended to diagnose, treat, cure or prevent any disease and before embarking on any physical activity, please consult your physician.